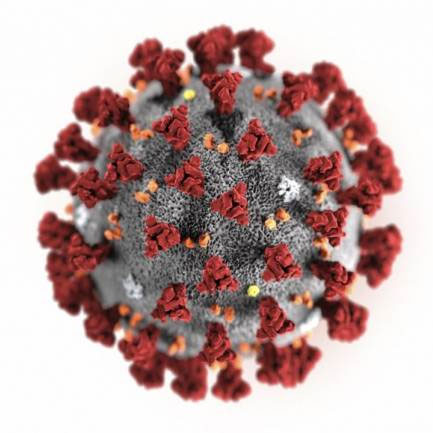 A Message to our Valued Customers of Dave the Window Washer, LLC
At Dave the Window Washer, the well-being of our customers, employees, and community is our top priority. We understand the concern you may be experiencing surrounding the Coronavirus (COVID-19) and we, along with our entire team are committed to transparency and sharing relevant information as the situation evolves.
As details of the Coronavirus Disease 2019 (COVID-19) unfold, many of our clients are wondering what we are doing to keep you and your homes safe.
We are monitoring the Center for Disease Control (CDC) Newsroom for updates and any changes that might affect the way we serve you and your family. We understand that many of our clients have concerns as schools are closing temporarily, and many public events are being suspended and or delayed.
We want to join you in welcoming the Spring by assuring you, that we will continue to provide the same excellent service you've come to expect from us, while following the CDC guidelines to help keep everyone healthy.
We realize the importance of maintaining services during this real estate season, and for the peace of mind of maintaining a clean home. Like you, we are concerned, and we will keep you informed of any health status changes.
If you (or anyone in your home) is feeling unwell or has been unwell in the two weeks before your scheduled cleaning, or if you are uncomfortable with having us in your home, please let us know. We would be happy to change your cleaning to exterior only.
Window Cleaning
---
From single unit apartment buildings to the most extravagent hillside homes to towering commercial high rise buildings, Dave has cleaned them all!
Carpet & Rug Cleaning
---
Our cleaning method of choice is also the extraction (aka steamcleaning) process of carpet cleaning, long recognized industry wide as the most effective and thorough way to clean carpets.
Pressure Washing
---
Pressure washing helps to maintain your home and its value. It prevents the slow build up of dirt, mold, bird droppings, spider webs and other stains.
For free estimates & appointments call Dave today!
310-454-6780 / 323-669-1344
Serving Residential & Commercial Clients
---
Dave the Window Washer and his crew have been cleaning windows in the
Los Angeles and San Fernando Valley area since 1985.
Residential Services
Providing clients with personalized service has been priority one for Dave and he backs it with his guarantee of satisfaction! Dave and his staff are equipped and skilled to take care of all your window cleaning needs and more.
So if your windows are looking a little hazy, give Dave a call and let him clear things up for you!
Commercial Services
From single unit apartment buildings to condominiums and townhomes to towering commercial high rise buildings, Dave has cleaned them all.
Don't put your business or property on the line with unprofessional window cleaning companies. Dave the Window Washer is fully insured and bonded. Our professional staff is experienced and skilled to handle all your commercial window cleaning needs and more.
What are you waiting for?
Get in touch with Dave today! and let him clear things up for you!
"They called back, showed up.. and did the job right the first time. Everything a service company should do, but some company's don't understand that concept. Thanks guys."
---
PIYUSH KOTHARI
So, who is Dave?
First off, Dave is an individual (and proud of it), but Dave the Window Washer is also a highly motivated company based in Los Angeles, California.
From the beginning, Dave recognized the importance of providing a reliable service to his clientele. He knows you make special arrangements to have him come in and will be there on time, every time!
It's hard to invite strangers into your home and Dave knows it. From the moment he and his staff walk through your front door, he listens to you. You're the boss. If you have special needs, express them to Dave and he'll accomodate with a smile!